The Embedded Industry's First Floating Point Benchmark Software Suite.

General FPMark Features
Both single- and double-precision workloads
Broad applicability - small, medium, and large data sets
Small useful for low-end microcontrollers and emulation/simulation platforms
Large useful for high-end processors
Multicore support – ability to launch multiple contexts
53 workloads test FP performance in a balanced way
Very wide range of workloads
Not overly dependent on specific operations
Minimal requirement for FP library support
Comprises pre-existing benchmarks and 'home-grown'
All Workloads include self-verification
The Need for FPMark
Floating point arithmetic appearing in many embedded applications such as audio, DSP/math, graphics, automotive, motor control
In the same way that CoreMark® was intended to be a "better Dhrystone", FPMark provides something better than the "somewhat quirky" Whetstone and Linpack
Several FP benchmarks are already in general use (i.e. Linpack, Nbench, Livermore loops)
Each with multiple versions
No standardized way of running them or reporting results
FPMark Introduction (pdf)
License the EEMBC FPMark benchmark suite to evaluate and compare processor floating-point capabilities.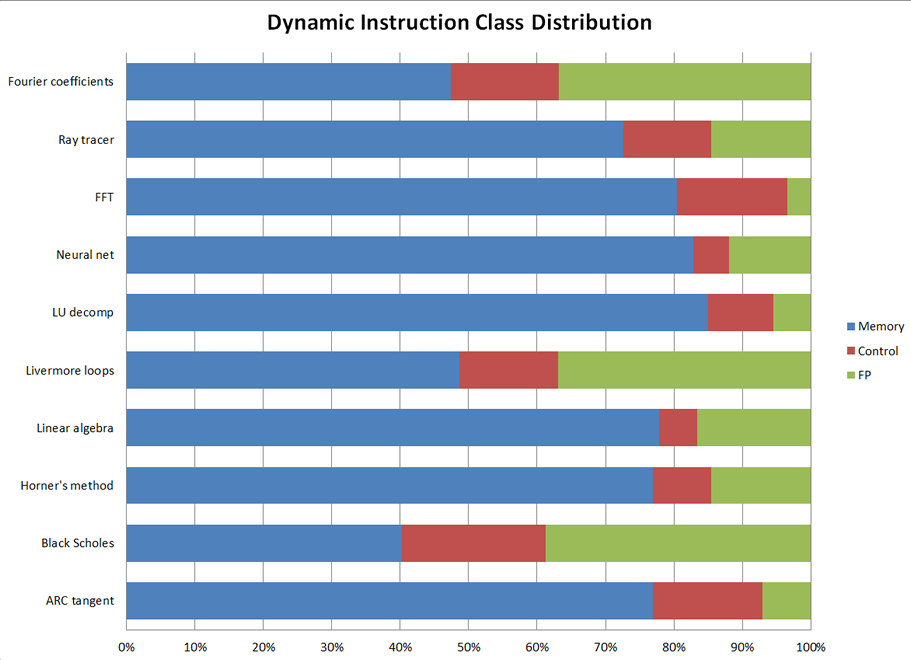 Click on the image to view full size graph
Options for Using EEMBC® Benchmark Software
1. License one or more benchmark suites
2. Join the EEMBC Board of Directors
3. Join application-focused EEMBC subcommittee(s)
4. Special licensing program for faculty members at colleges and universities.
Request information on becoming a member or licensing benchmark software
Benefits of licensing and membership are summarized in the table below.
| Benefit | Licensee | Board or Member |
| --- | --- | --- |
| Access to benchmarks | X | X |
| Use benchmarks to test processor/system products | X | X |
| Ability to tune your system for best performance | X | X |
| Influence selection and design of next generation benchmarks | X | X |
| Ability to publish or disclose your scores | X | X |
| Free certifications | - | X |
| Early access to next-generation benchmarks | - | X |
| Recognition as a supporting member of an industry-standard organization | - | X |
| Use certified scores in marketing and advertising promotions | - | X |
| Network with other industry leaders from partner and competitor companies | - | X |